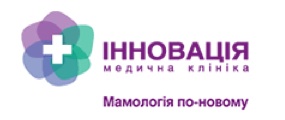 Innovacia
Cancer Treatment, Breast Cancer, Gynecology, Plastic Surgery, Check Up programs, Rehabilitation.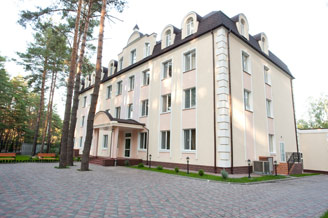 INNOVACIA Cancer Centre was established in 2009 with love and care to women and their health.  INNOVACIA Cancer Center combines the most modern methods of diagnosis and treatment with the world standards of service.
The picturesque lake, fresh air, silence – everything is set here for comfort and expeditious rehabilitation of patients. The facility meets the highest requirements to ensure that our patients feel at home here.
INNOVACIA Cancer Centre Gynecologic Oncology Department provides diagnosis and treatment of the so-called precancerous diseases (cervical dysplasia), benign diseases (uterine fibroids, ovarian cystoma, ovarian cyst), and malignant diseases of female reproductive system.
The main diagnostic approaches include:
assessment of treatment outcome for tumors of uterus, cervical tumors and vagina tumors treatment, and description of clinical characteristics of tumor in the point of benign-malignant transition.
INNOVACIA Cancer Centre offers a wide range of services in prevention of cancer in female reproductive organs. These are cervical cancer screening, vaccination against HPV, which provokes cervical cancer, and, definitely, diagnosis and treatment of precancerous diseases (epithelial dysplasia of the uterine cervix).
DIAGNOSTICS
INNOVACIA Clinic offers a wide range of methods for diagnosis of diseases of female reproductive system:
Hysteroscopy
Colposcopy
Biopsies of all types
Isotopic examinations
Computed tomography (CT)
Magnetic resonance imaging (MRI) of the pelvic organs
Ultrasonography (USG)
Cytological examination of the cervix
Morphological examination of the cervix
All type of laboratory tests
Identification of tumor marker

TREATMENTS
The objective of a surgical procedure is to remove the affected organ or part thereof.
The main principle of surgery in INNOVACIA Cancer Centre is that the organ-preserving operations are carried out by the experienced professionals. This principle assures that women preserve their reproductive function and undergo rehabilitation and family and social life adaptation in a shorter period of time.
Our laboratory of morphological pathology allows to obtain immediate histological examination results of the removed tumor during surgery and enables to determine the extent of surgical procedure immediately, thus minimizing risks.
The cytological laboratory enables for urgent and accurate diagnosis, so that treatment starts as soon as possible.
The introduction of innovative technologies. INNOVACIA Cancer Centre uses Surgitron, the new generation radiowave surgery unit, to treat uterine cervix and remove polypuses. This is an advanced method of non-traumatic surgery; the surrounding soft tissues remain undisturbed.
The advantages of this method are as follows:
shorter period of treatment;
absence of uterine cervix scars which enables to apply this method to nulliparous women and women planning a second pregnancy;
shorter time for healing of the incision;
sterilizing effect of radio waves, and;
an evident cosmetic effect.
5. Laparoscopic surgery. Approximately 95% of all gynecological surgeries can be performed using laparoscopy. Laparoscopic method avoids large incisions. Until recently, only section of skin tissues enabled to carry out the surgery. Now, the surgeon is enabled to see organs inside the body using a laparoscope, a tiny instrument that resembles a telescope.
The advantages of laparoscopic surgery
A large incision, commonly used in traditional surgery, greatly injures the muscle. Due to this, patients experience pain after surgeries and the wound healing takes a long time. Small punctures made during laparoscopic surgeries do not injure the muscle. As a result, patients receive a number of advantages:
much less pain after a surgery, which may minimize the need for pain-relief medication;
shorter inpatient stay (usually 1-3 days);
shorter recovery time and, thus, expedited return to normal life;
no skin defects (scars) as surgeries are carried out through small incisions (usually 1-2 cm);
a minimized risk of adhesions in the abdominal cavity.
INNOVACIA Cancer Centre, the specialized oncology clinic for women's health, carries out a wide range of laparoscopic procedures, namely:
operations on uterine appendages;
omentectomy;
oophorectomy;
resection of the ovary;
cystectomy;
salpingectomy;
adnexectomy;
conservative myomectomy;
separation of adhesions in the small pelvis;
removal of ovarian cysts;
surgery for advanced and impaired tubal pregnancy with preservation or removal of the fallopian tube;
diagnostic laparoscopy, etc.
Chemotherapy is performed using the most advanced drugs that have mild side effects. Besides the disease treatment, it is also used to treat side effects. The use of different chemotherapy regimens in treatment of patients with cancer of female reproductive organs enables to perform quality surgeries and treatment based on radical approach.
Intrabeam™ (IORT)  Treatment:
Cancer cells at the tumor bed are destroyed, thus, the risk of further relapse is minimized and the effectiveness of treatment is improvement.
Total time of treatment is reduced by 6 – 7 weeks.
An after-surgery irradiation treatment time is reduced by 1 – 2 weeks.
The overall treatment expenditures are reduced.
Innovacia
+38 098 300 88 00
69-а Vitryanogo vul., Lutezh, Vyshgorodskiy district, Kiev region, 07352 Ukraine