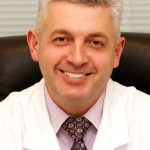 Umanez Nikolay
Umanez Nikolay ENT MD, PhD
Dr. Umanez is an otolaryngologist, ENT doctor with more than 20 years of experience.
In 1994 he graduated from the National Medical University. A.A. Bogomolets.
From 1994 to 1997 he passed an internship in Kyiv on the basis of the city hospital No. 12.
Since 1997 he has been working as an otolaryngologist.
MD Umantez successfully treating the following illnesses:
Sinusitis: sinusitis, sphenoids, frontal
Rhinitis (rhinitis), including allergic rhinitis
ARVI
Otitis (ear inflammation)
laryngitis
Tonsillitis (tonsillitis), pharyngitis, and others.
Dr. Umanetz works with both adults and children. His ENT practice performed at the Heart Institute, Kyiv, Ukraine. The initial appointment with ENT doctor in Kyiv by the phone +38 098 300 88 00