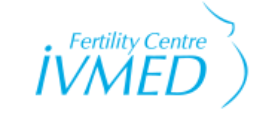 Clinic «IVMEd»
The clinic «IVMEd» is one of the frontrunners among IVF clinics in Ukraine, with more than 20 years of experience in the filed. The clinic can be characterized with very high communication skills, with a high success rate of infertility treatment, using state-of-the-art equipment.
The clinic also performs pre-implantation genetic screening for up to 24 chromosomes, a wide range of laboratory tests (more than 575 tests), pregnancy monitoring, the whole spectrum of gynecological procedures.
The clinic is performing most advanced embryo genetic diagnostics NGS.
Success rates for IVF procedures more than 49,2%.
A very large database of egg and sperm donors (more than 500) at the clinics dispose.
At the site there are available cryopreservation and storage services.
8 out of 10 patients, who have visited the clinic get what they come for.