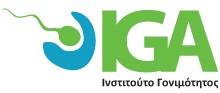 Institute of Fertilily Greece
Fertility treatment, IVF, ICSI, PGD.
 Institute of Fertility started its operation on September of 1993.  Institute of Fertility is acknowledged as one of the most experienced and successful fertility clinics in Europe. Since 1993 it has helped more than 10,000 babies to be conceived, with high (pregnancy) ivf success rates especially in certain population groups.
 The core structure of the unit based on academicians of fertility, educated in Europe and USA function as an ethical guarantee for the success of the IVF treatment.  Dimitris Loutradis , Giorgos Kallianidis and Peter  Drakakis , the IVF specialists, are all members of the University of Athens as professors on IVF and Fertility.
 Each patient receives individualized fertility treatment based on the couple's health profile, their needs and their targets.
In addition, the premises of the clinic in the downtown Athens, 100 meters from the USA embassy guarantees   a safe and enjoyable stay in Athens, during the IVF treatment.
2010-2011
1)     Number of  IVF Cycles: 450
2)     Success Rates: 35%
Please take into consideration that the above mentioned success rates are in fully accordance with all the international researches and regulations.
Institute of Fertilily Greece
+44 208 133 64 77
Athens, Greece